FAQ About Placenta Encapsulation
What if I'm vegetarian?
admin
2019-07-08T07:03:58+00:00
That is completely fine and I only use vegecaps (suitable for vegan/vegetarians).
Is it safe and hygienic?
admin
2021-12-04T11:06:33+00:00
The preparation process is always done in a sterile environment, using sterile equipment specially designed for encapsulation and honouring of the placenta.
I hold a Blood Borne Pathogens (BBP) Certificate as well as Food Safety. APPA (Association of Placenta Arts) holds high standards within their comprehensive training.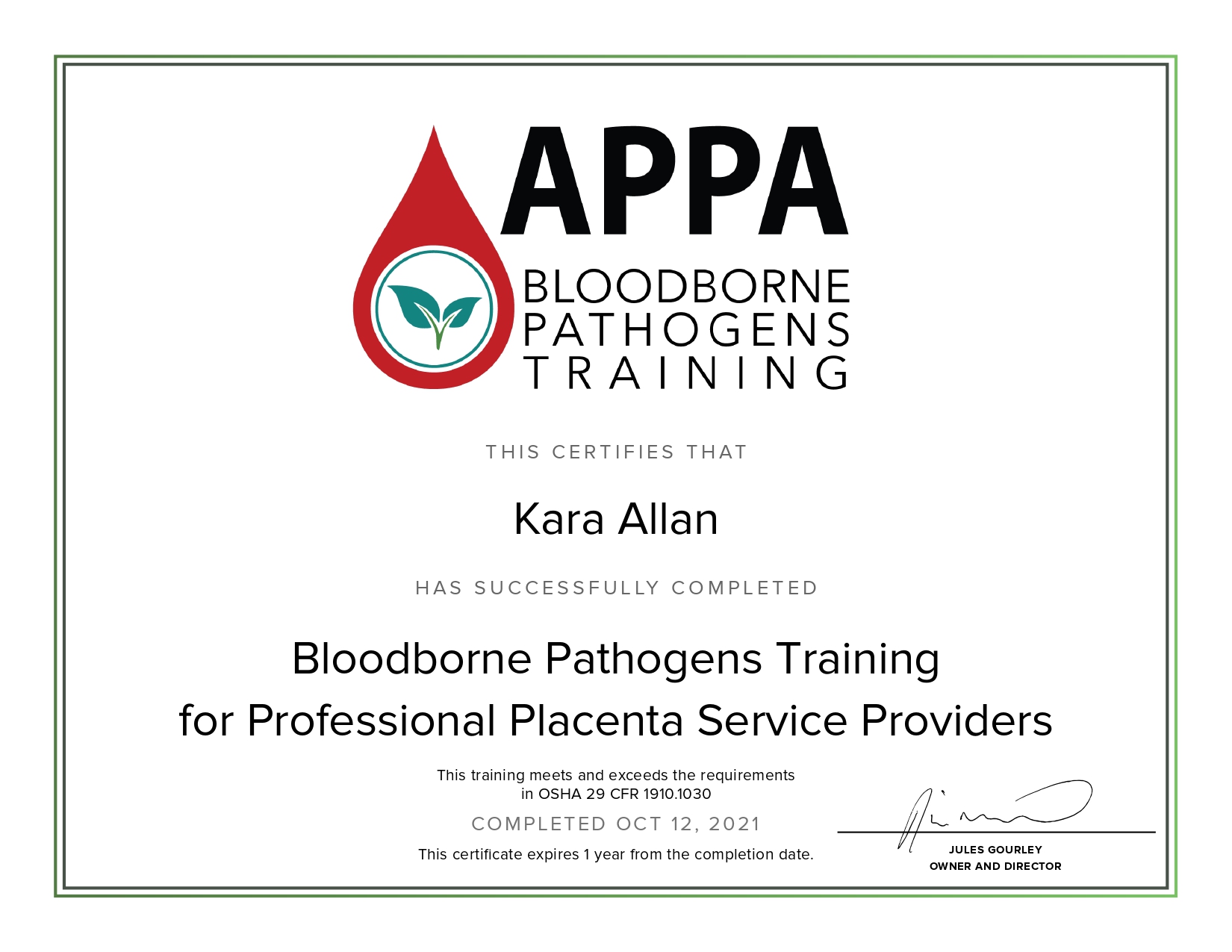 Which Perth hospitals do you service?
admin
2019-09-24T13:38:11+00:00
I service all Perth hospitals and home births within 50km of Subiaco. Here is a list of the hospitals I service:
King Edward Memorial Hospital (KEMH)
Family Birth Centre
Fiona Stanley
SJOG Subiaco
SJOG Mt Lawley
SJOG Murdoch
SJOG Midland
Osborne Park
Glengarry Private
Bentley
Joondalup (Public and Private Hospitals)
Armadale
Swan District
Rockingham General
Peel Health Campus
Is there any reason why my placenta can't be encapsulated?
admin
2021-12-04T09:47:55+00:00
In the event that your placenta is sent to laboratory for testing, then it can't be encapsulated. This is an extremely rare occurrence. Also the placenta needs to be correctly handled and refrigerated for encapsulation.
In the event of not being able to encapsulate your placenta, I offer a full refund, minus the $50 deposit