HypnoBirthing® is a rewarding, relaxing, stress-free method of birthing that is based on the belief that all babies should come into the world in an atmosphere of gentility, calm and joy. When a mother is properly prepared for birthing physically, mentally and spiritually, she can experience that sort of joy, birthing her baby in an easier, more comfortable and often, even pain-free manner.
Hypnobirthing is based on the belief that severe discomfort does not need to be a natural accompaniment of birthing when a woman is properly prepared and trusts her birthing body.  I teach personal Hypnobirthing classes in the privacy of your own home. This enables me to fit in with your schedule and provide more of an individual service.
"We are so grateful to do the HypnoBirthing ®course with Kara. She gave us so much insight into having a physiological birth. She also gave us peace of mind and worked on our mindset, so we were ready to make informed choices for our birthing day. She patiently answered all our questions and prepared us with lots of tools for this journey. We really enjoyed being in the privacy of our own home to relax and fully embrace the practise hypnosis and meditations."
The HypnoBirthing ® Advantage
We naturally desire a calm place to birth and encourage the "healing room" natural hormones, such as oxytocin and seretonin. For this to occur the mother needs positive thoughts and emotions to correspond to the physical body for the uterine muscles to thin and open and allow the body to naturally open to birth. When fear is present, the body naturally constricts, shuts down and goes into an "emergency room" state which brings on the fight/flight/freeze chemicals. This may cause failure to progress in labour and require medical intervention.
Eliminates the Fear-tension-Pain Syndrome before, during and after birthing.
Eliminates or greatly reduces the need for chemical painkillers.
Shortens the first stage of labour by several hours.
Eliminates fatigue during labour, leaving mother fresh, awake and with energy for actual birthing.
Eliminates risk of hyperventilation from "shallow" breathing methods.
Promotes special bonding of mother, baby and birthing companion.
More rapid postnatal recovery.
Returns birthing to the beautiful, peaceful experience nature intended.
Creates a more integral role for the birthing companion.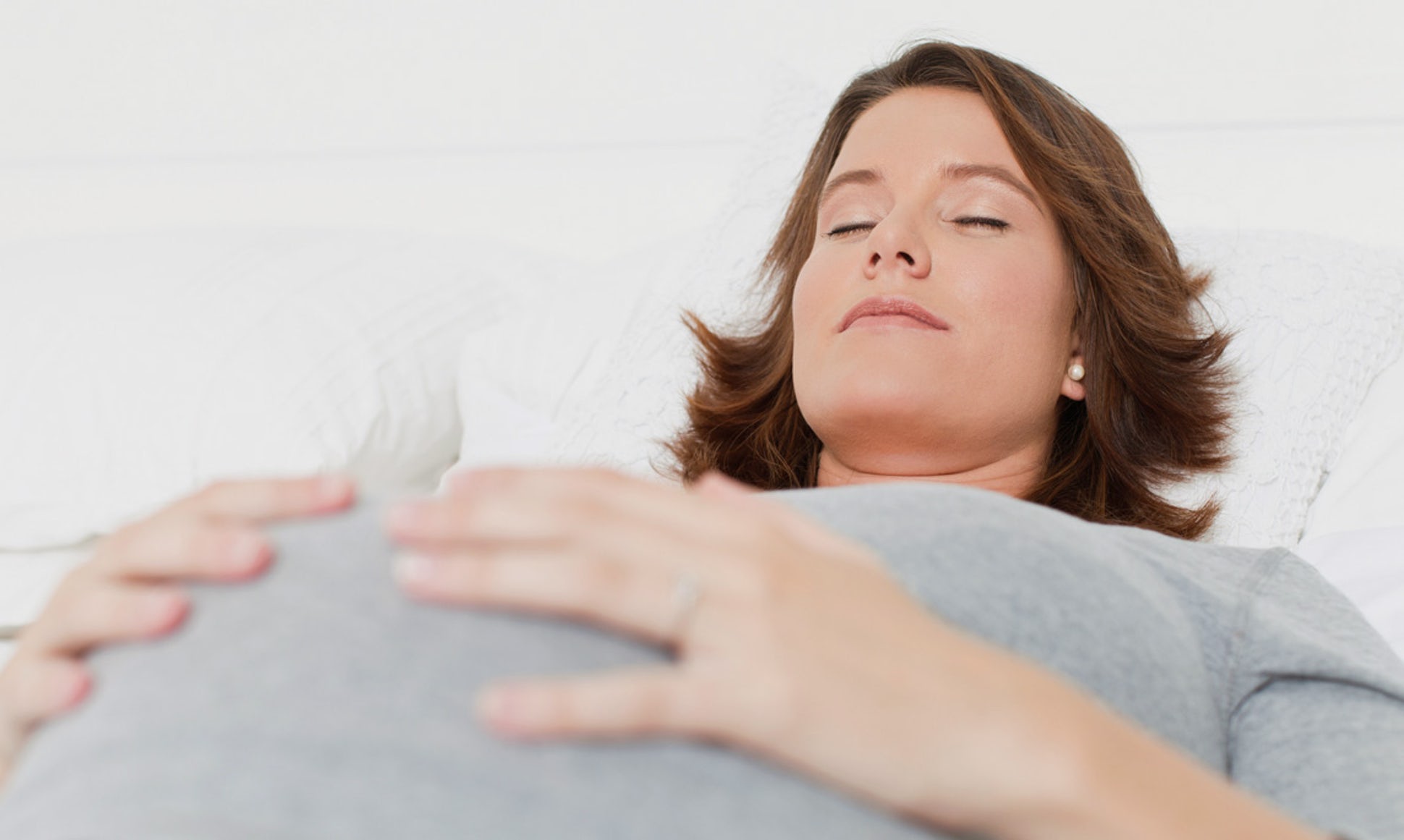 What You Will Learn ?
Relaxation and self-hypnosis techniques to eliminate the fear and tension that cause long labour and pain, replacing it with confidence, calm and comfort.
Other techniques to produce a shorter, more comfortable labour.
The creation and control of the body's own natural anaesthesia.
The source of the myth that pain must accompany normal birthing.
Why women in other cultures have birthings almost entirely free of discomfort.
How the mother's body is designed to work in neuro-muscular harmony with nature throughout labour.
Practice in deep relaxation during and between uterine surges.
The importance of prenatal and perinatal bonding.
What Is Hypnosis?
Hypnosis is a naturally induced state of relaxed concentration- a state of mind and body in which we communicate suggestions to our subconscious mind.This part of our mind influences what we think, how we feel, and the choices we make. It can actually control pain.
There is no magic to achieving success with self- hypnosis. Almost anyone who chooses can reach deep relaxation and redirected focus.
When having your baby with Hypnobirthing, what you will experience is similar to the daydreaming or focusing that occurs when you are engrossed in a book or staring at a fire. You will be conversant and in good spirits- totally relaxed, but fully in control. You will be aware of your body's contractions but will be able to determine the extent to which you feel the urge. You will experience your birthing in an atmosphere of calm and relaxation, without fear and tension that cause pain.
Your body's natural anaesthesia (endorphins) will replace the stress hormones that create pain.
When it's time for your baby to be born, you will be fully awake and involved.
Most mothers expect there to be pain and stress around birth-they have heard that this will be so from a young age. Hypnobirthing helps them transform their beliefs and see that birthing can be calm and stress free.
About HypnoBirthing ®
The philosophy of Hypnobirthing, the work of Grantly Dick Read and explaining how fear affects labour will help build a positive expectancy.
The Hypnobrithing Childbirth Education Method is based on the research and work of Dr.Grantly Dick-Read.
Prenatal and perinatal bonding involves the bonding of three people: mother, father and baby, and takes place throughout pregnancy and labour.
What is experienced in the body is determined in the mind–the mind chooses to accept it as being real.
When the mind accepts that birthing can proceed naturally and no pain be experienced the body responds to this.
Hypnobirthing mums usually experience labours that flow very smoothly from one phase into the next.
The Hypnobirthing classes include 5x 2.5 hour session in the privacy of your own home in Perth for $750. You receive the Hypnobirthing book by Marie Mongan, handouts and MP3 Rainbow relaxation tracks.